Furnace Purchasing Tips
Buying a new furnace is a significant investment. It's important to get the right one the first time around so homeowners don't end up wasting money. Use these tips to find the right furnace for any home:
1. Size Matters
In the world of HVAC, bigger isn't always better. A furnace that is too big for the house can create inconsistent temperatures and can have a huge impact on efficiency and energy bills. A furnace that is too small will have a hard time heating the entire house or reaching the thermostat temperature. This will cause it to run constantly, wasting energy. Have one of the technicians at Diamond Heating and Cooling come out to measure the space and help find the right size furnace for your home.
2. Operating Costs
You will also want to check out the annual operating costs for the model being considered. Just because it's a lower price doesn't mean the energy bills will be lower. Furnaces with a higher efficiency rating are likely to cost more up front. However, they will save homeowners money annually on heating bills for the life of the furnace.
3. Installation and Maintenance
Professional furnace installation is important. An improperly installed furnace can be a safety hazard for both the person doing the installation and those living in the home after the installation is complete. Regular furnace maintenance will also save homeowners money on maintenance and repairs.
Finding and installing the right furnace doesn't have to be hard with the help of Diamond Heating and Cooling. We offer high quality furnaces and a guarantee. If the furnace doesn't reach the desired temperature range, we will replace the system at no charge. Talk to us about our Silver Club maintenance program too!
New Homeowner's Guide to HVAC
There's so many aspects to consider when buying a home that some items often get overlooked. One of those is the HVAC system. It can be a hidden cost to homeowners that might not surface for a while. Here's what homeowners need to look at regarding the home's HVAC system:
HVAC systems are expensive to replace. That's why new homeowners should inspect the units to look for decay. If they look worn out, they're probably old and going to be in need of a replacement soon. Ask the previous owner for maintenance records if they have them and look for technician notes.
A home's HVAC efficiency is directly related to the insulation in the home. Ask about insulation, what kind it is, how thick, how old, etc. Be aware of any drafts that can be felt throughout the house. If it seems in need of new insulation, that can be a costly endeavor.
Examine all the doors and windows and check for proper seals. Most homes have air leaks, but they can be fixed with new seals or weather stripping. Sealing all of the air leaks will help the HVAC system run more efficiently in a new house.
When buying a new house, take the time to look at how the HVAC system could impact costs over time. Another option is to have Diamond Heating and Cooling come and inspect the system. We can provide a professional inspection and make you aware of any potential problems before you purchase the home. We can also provide routine maintenance after the home purchase to make sure everything is working properly.
If a new HVAC system is needed, it's best to get one right away since it can impact the energy bills. If necessary, we can help new homeowners find and install the perfect HVAC system.
Valentine's Day Recipe
Sometimes the best way to celebrate Valentine's Day is with a home-cooked meal for that special someone. End that meal with a colorful and decadent dessert like these Red-Hot Velvet Brownies. Here's what you'll need:
Brownies:
Nonstick cooking spray
2 cups all-purpose flour
1 tablespoon unsweetened cocoa powder
½ teaspoon salt
1 teaspoon ground cinnamon
1 cup butter
2 cups granulated sugar
4 eggs, lightly beaten
1 one-ounce bottle red food coloring
Cream Cheese Frosting:
8 ounces reduced fat cream cheese, softened
2 cups powdered sugar
2 teaspoons vanilla
2-4 tablespoons milk
Brownie Directions:
Preheat oven to 350 degrees. Line a 13x9x2 inch baking pan with tin foil. Coat the foil with cooking spray and set aside.
In a large bowl, combine flour, cocoa powder, cinnamon and salt; set aside. In a large saucepan, melt butter over medium heat. Once melted, remove from heat and stir in granulated sugar until combined. Stir in the eggs and bottle of food coloring.
Add the butter mixture to the flour mixture and stir with a wooden spoon until combined.
Pour the batter into the pan. Bake for 20 to 25 minutes. Cool on a wire rack
Prepare the cream cheese frosting. When brownies are cool lift them out of the pan using the foil and frost generously. Chill until the frosting is set and then cut into squares and enjoy.
Frosting Directions:
In a medium mixing bowl, beat cream cheese with a mixer on medium speed for 30 seconds.
Beat in powdered sugar and vanilla until combined.
If the frosting isn't spreadable, add a tablespoon of milk at a time to make it spreadable.
February Diamond Hugs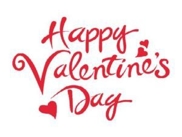 This year we are continuing our Valentines for Veterans program for our February Diamond Hugs. We will be taking handmade valentines to the Veterans on Valentine's Day. If you would like to participate, make some valentines and drop them by our office. Last year we delivered around 45 valentines to the veterans and this year we are hoping to hit 100!