Year-Round Comfort
Budget-Friendly Special
HVAC Service Financing Options
Choose Diamond Heating & Cooling; Call Today!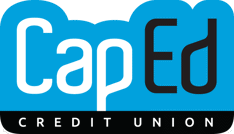 Let's face it, sometimes the repairs your heating and air conditioning system needs are a pretty large financial burden—one which many people may not be able to afford outright without blowing out their budget or draining their hard-earned savings. Here at Diamond Heating & Cooling, we believe nobody should have to suffer through the blistering summer heat or icy winter temperatures because their HVAC system doesn't work. That's why we're proud to partner with CapEd Credit Union to offer friendly and flexible financing options!
CapEd offers a range of EnergyWise loan packages that are specifically designed to help you reduce your home's energy costs and keep the impact to your budget to a minimal level. EnergyWise loans allow you to finance improvements or the installation of new appliances in your home, including things like insulation, water heaters, furnaces, heat pumps, and air conditioners. And the best part: qualifying for one of these loans is easy!
In order to qualify for an EnergyWise loan, you must:
Be a homeowner
Be employed or have some form of qualifying steady income at the time of the funding of your loan
Use the loan for energy efficiency purposes only, including the purchase of new appliances (the improvements must be for your primary residence)
Not be delinquent on your mortgage loan (if applicable)
EnergyWise loan packages offer rates as low as 9.49% APR up to $8,000 and 12.49% APR and you can finance up to $32,000 for your system! Monthly payments are kept low and the term of the loan is negotiable based on the amount financed.
How to Apply
Applying for an EnergyWise loan from CapEd Credit Union is easy, in fact, you can do it online. Visit CapEd Credit Union's website and click the button that allows you to apply online. You'll be asked three simple questions and you'll receive your approval within minutes.
Diamond Heating & Cooling is proud to work with CapEd Credit Union to bring this reliable and friendly financing option to our customers, and we're happy it will help so many additional people get the service they need for their heating and cooling system when they need it the most.
Learn more about our financing options by calling Diamond Heating & Cooling at (208) 273-9193 or contact us online by sending a message and we'll provide you with more information.
Call our experts today at or schedule an online appointment.
Cooling & Heating, Plumbing, and Electrical Focused on You






20 Years of Experience

Dedicated to Integrity

24/7 Emergency Services

Highly Skilled Service

Free Second Opinion on All Major HVAC Repairs

Free Estimate on Equipment