Year-Round Comfort
Budget-Friendly Special
Electricians in Boise
Professional Electrical Repairs & Installations in the Treasure Valley
After many years of providing the Treasure Valley with top-tier heating and air conditioning services, we are thrilled to announce that Diamond Heating and Cooling has added an electrical division to our home service company. If you need a Boise electrician, you can turn to the pros you already know and trust for "diamond"-tier service!
Our electrical division is led by a Master Electrician, so you can feel confident in our high-level of expertise, our commitment to safety, and our meticulous workmanship.
Get in touch with us today to schedule an appointment for any of the following services:
Electrical troubleshooting and repairs
Lighting installation
Generator repair
And more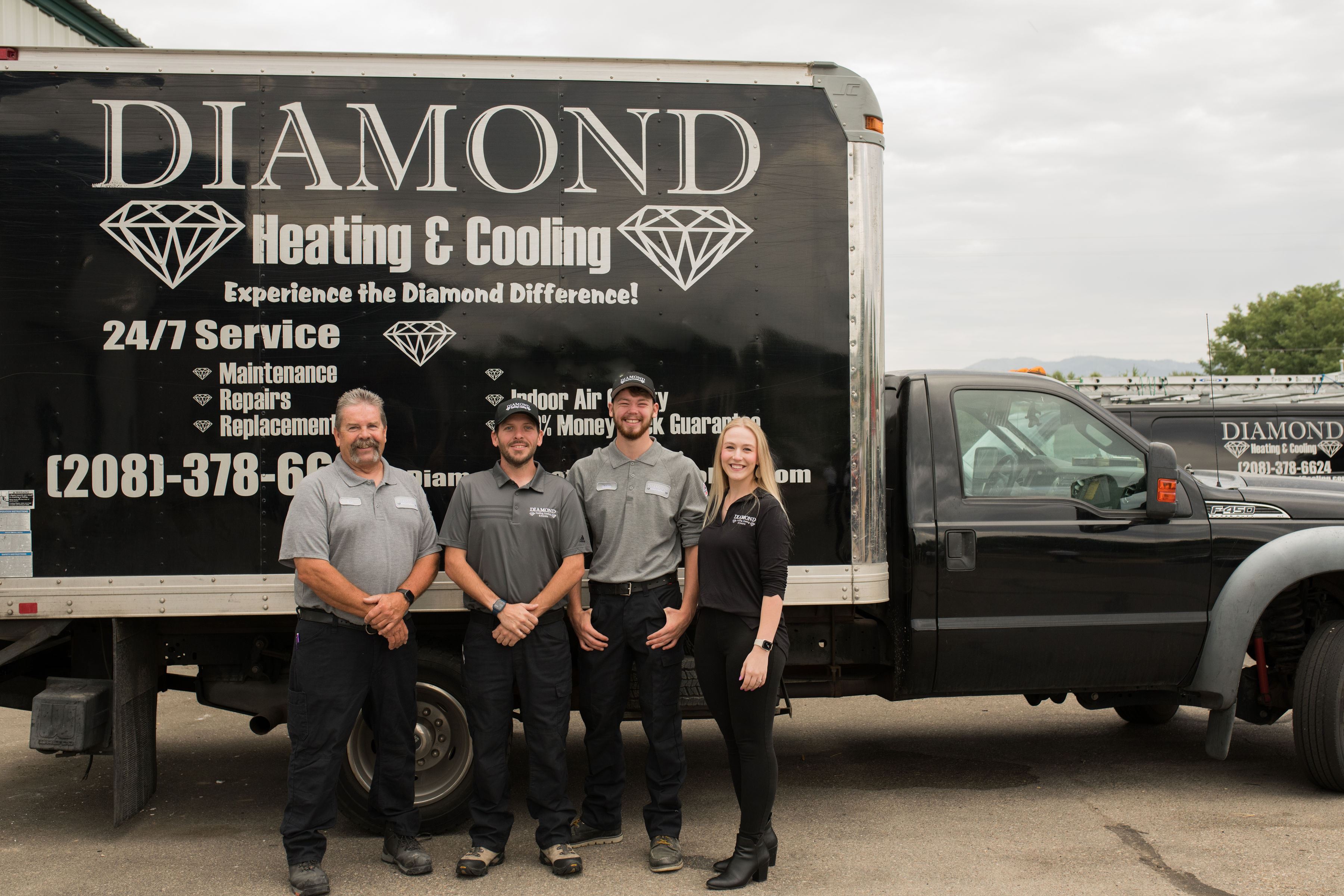 Meet Our Electrical Team
Josh, our Electrical Manager, is a Master Electrician with 15 years of experience. We are so excited he took the leap to join us here at Diamond!
Ron is one of our journeyman electricians. He has been in the electrical business since he was a teenager, working alongside his father and growing up in the trade. We are so blessed to have him on the team.
Robbie is just getting started in the trade as an electrical apprentice. He is an awesome team player and a quick study, and we're excited to have him.
You may have spoken with Heaven before to schedule a maintenance appointment. We are happy to announce she is leading the charge in the office as our Electrical team dispatcher!
When to Call for Electrical Repairs
Your wiring may be hidden in the walls, but when something goes wrong with it, the symptoms will quickly make themselves very apparent. Since electricity can present both a fire hazard and an electrocution hazard, it's extremely important not to ignore any signs that your system needs service. The longer you neglect an electrical issue, the more damage it can potentially cause.
While it may be tempting to try the do-it-yourself approach, it is always advisable to leave the job to a professional electrician to ensure a job done safely and correctly—the first time. It isn't worth the threat to your person and your property to tackle an electrical project without a thorough understanding of electrical safety and code requirements.
Schedule a repair service with one of our Boise electricians ASAP if you notice:
Circuit breakers that keep tripping
Sparking, hot, loose, or burnt-looking outlets
Dead outlets
Buzzing, hot, or smoking electrical service panels
Buzzing or flickering lights
Light switches that feel warm to the touch
Dimming lights when multiple high-consumption electrical systems run at once
Exposed wiring
Trustworthy, knowledgeable, professional, reliable, and kind people ... which now, this day and age are somewhat hard to find! Great company! Thanks!
Cooling & Heating Focused on You
Principled & Skilled Services
20 Years of Experience

Since 1999, our team at Diamond Heating and Cooling has been committed to customer service.

Dedicated to Integrity

Our service technicians are focused on making sure that you receive fair and honest services.

24/7 Emergency Services

Contact our team at Diamond Heating and Cooling today to get started.

Highly Skilled Service

Our professional technicians are very experienced and certified to provide superior services.

Free Second Opinion on All Major HVAC Repairs

If you are unsure about a price quote, we will gladly provide a second opinion.

Free Estimate on Equipment

It is not about what we can get from our clients, but what we can give to them.
Schedule Your Electrical Service Today!
Whether you need quick help to correct an urgent electrical issue or you need an appointment to install a new fan, lighting fixture, or wiring system, you can count on Diamond Heating and Cooling for professional and reliable electrical services in Boise. Please call us today at (208) 273-9193 to request your service appointment, or you may fill out the contact form below to get in touch with us online!