Year-Round Comfort
Budget-Friendly Special
Winner Awarded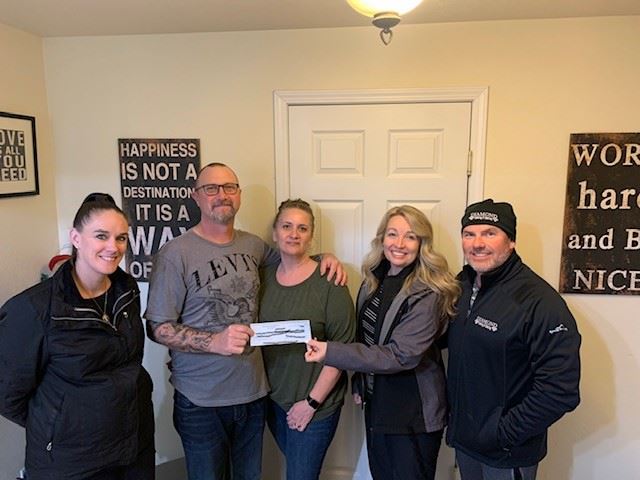 Oldest Furnace Contest!
Qualifications & Rules
Contest runs from 9/1/22 - 11/30/22.
To qualify, you must have a new furnace installed by Diamond Heating & Cooling between 9/1/22 and 11/30/22.
The winner will be determined by the age of the unit as it reads on the serial number of the furnace.
Winner will receive a refund check in the amount of the furnace install*
Winner will be announced via a FaceBook live post on December 1st
*If a full system is installed, winner will only receive a refund check for the furnace portion of the install.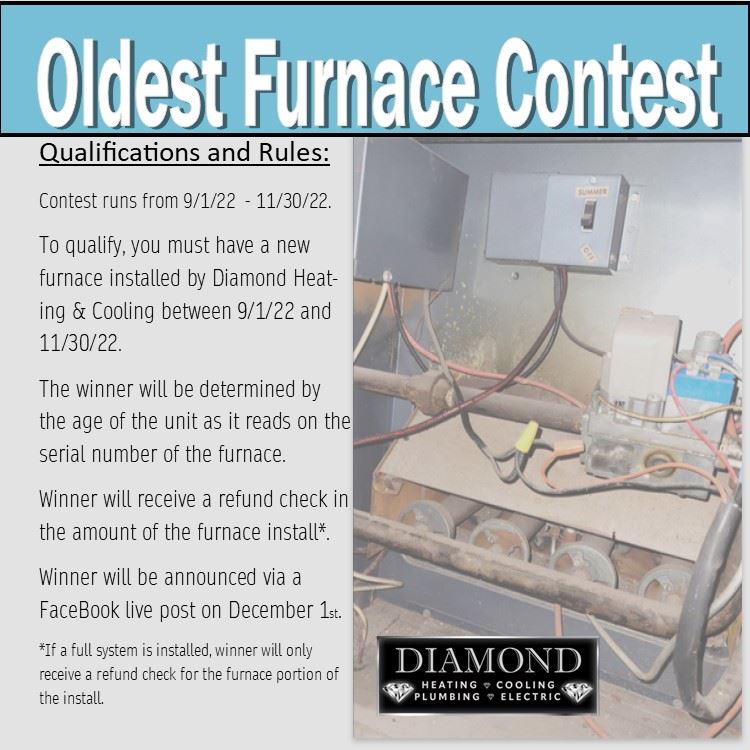 Trustworthy, knowledgeable, professional, reliable, and kind people ... which now, this day and age are somewhat hard to find! Great company! Thanks!
Cooling & Heating Focused on You
Principled & Skilled Services
20 Years of Experience

Since 1999, our team at Diamond Heating and Cooling has been committed to customer service.

Dedicated to Integrity

Our service technicians are focused on making sure that you receive fair and honest services.

24/7 Emergency Services

Contact our team at Diamond Heating and Cooling today to get started.

Highly Skilled Service

Our professional technicians are very experienced and certified to provide superior services.

Free Second Opinion on All Major HVAC Repairs

If you are unsure about a price quote, we will gladly provide a second opinion.

Free Estimate on Equipment

It is not about what we can get from our clients, but what we can give to them.