Winner Awarded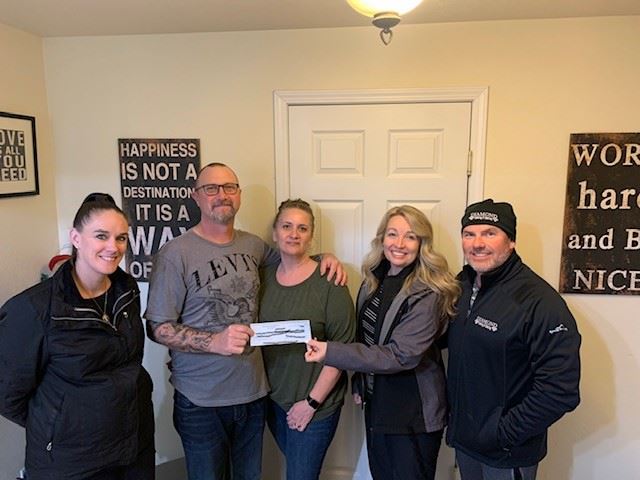 Oldest Furnace Contest!
Qualifications & Rules
Contest runs from 9/1/22 - 11/30/22.
To qualify, you must have a new furnace installed by Diamond Heating & Cooling between 9/1/22 and 11/30/22.
The winner will be determined by the age of the unit as it reads on the serial number of the furnace.
Winner will receive a refund check in the amount of the furnace install*
Winner will be announced via a FaceBook live post on December 1st
*If a full system is installed, winner will only receive a refund check for the furnace portion of the install.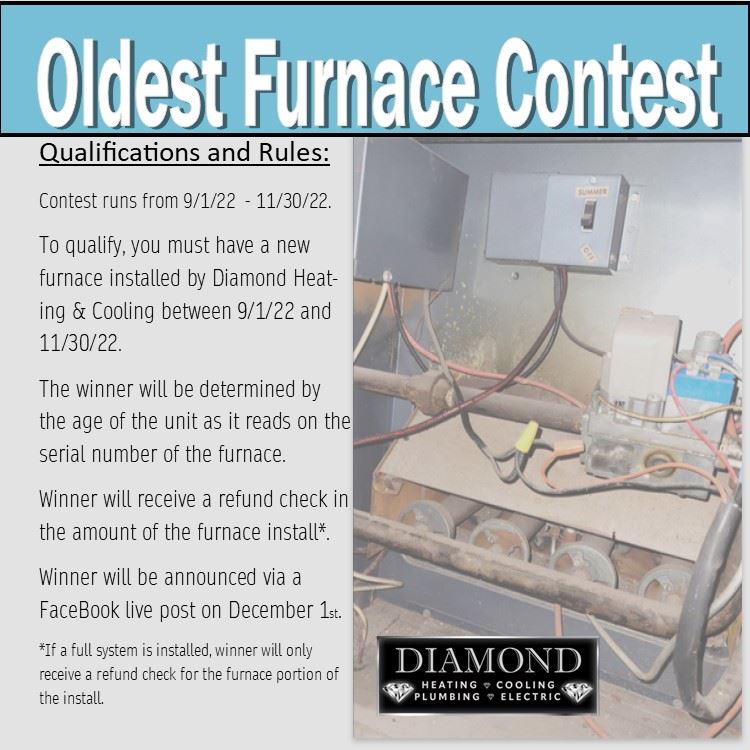 Cooling & Heating Focused on You






20 Years of Experience

Dedicated to Integrity

Free Second Opinion on All Major HVAC Repairs

Highly Skilled Service

Free Estimate on Equipment

24/7 Emergency Services