Year-Round Comfort
Budget-Friendly Special
Boise AC Maintenance
Join Our Silver Membership Club!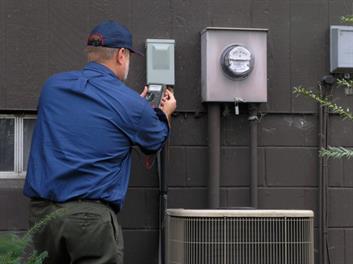 One-time, temporary repairs on your air conditioning unit all but guarantee that you will be needing professional help for another significant repair sometime in the near future. The best way to avoid having to continuously pay for repairs and enjoy the full capacity of your central air system is to schedule regular maintenance to ensure your unit is working at peak efficiency throughout the year.
At Diamond Heating & Cooling, we offer our customers exclusive savings through our Silver Membership Club. For only $19.50 a month, we visit your residence or business twice a year and perform maintenance. On the other hand, non-member pricing for this maintenance is $149 per visit. In addition, you will receive 20% off repairs and all other savings from being a member of our Silver Club.
As a Silver Club Member, you receive all of the following:
Free spring maintenance on air conditioner
Free fall maintenance on furnace
Free safety check
20% discount on all service parts and labor
20% discount on IAQ
$49 diagnostic fee
Two free 1" standard pleating filters per year
Blower motor pulled at no charge once every three years of membership
Guaranteed appointments within 24 hours
AC Safety Inspection
An air conditioner safety inspection is a basic check of the components in your AC. It aids in preventing major damage from fire and major part failure.
Tests and inspection include the following:
Test blower on furnace
Capacitor on furnace
Coil cleanliness
Drainage condensate
Check refrigerant charge
Amp draw in outdoor unit
Test capacitor on outdoor unit
Inspect AC lines for restrictions
Air Conditioner Maintenance
Maintaining your AC helps to extend the life of your air conditioner. We recommend an annual maintenance to make sure that your system is running well to keep you nice and cool inside even during the hot Idaho summer heat!
Maintenance includes the following steps:
Blower motor and amp draw
Check AC for level
Motor start capacitor
Inspect AC lines for restrictions
Blower motor on furnace inspection
Evaporator coil inspection
Inspect contactor
Freon levels testing
Test compressor amp draw
All wiring connections inspected
Measure and test temperature drop
Filter inspection
All wiring connections inspection
Measure and test temperature rise
Inspect coil for mold-like debris
Condensate drain inspection
Rinse condenser coil
Spray off outdoor unit
Efficiency performance analysis
Lubricate motor (if needed) level & clean thermostat
System Rejuvenation
Bring your system back into tip top shop! This is the ultimate cleaning of your AC unit.
System rejuvenation includes the following steps:
Inspection of heat exchanger
Test blower motor and amp draw
Test inducer motor amp draw
Test dual capacitor
Test run capacitor
Install hard start capacitor
Inspect blower wheel
Inspect evaporator coil
Test flame sensor
Test for proper venting
Test ignition system
Test for gas leaks
Test all wiring connections
Measure and test temperature rise
Check filter
Clean burners
Clean furnace cabinet
Clean motor housing
Check belts
Clean flame sensor
Set and calibrate gas pressures
Clean heat exchanger
Lubricate motor (if needed)
Level and clean thermostat
Clean blower wheel
Duct inspection test and calibrate Freon levels
Check AC for level
Check AC for restrictions
Test compressor amp draw
Inspect breaker and disconnect
Inspect contactor
Clean condensate drain line
Inspect coil for mold-like debris
Inspect condensate drain
Efficiency performance analysis
Clean around/inside unit
Inspect indoor air quality products
Schedule Your Next Boise AC Maintenance Service Today!
Routine maintenance of your air conditioner is VITAL to sustaining its efficiency and extending the life of your AC. We highly recommend a routine maintenance of your furnace and AC.
Cooling & Heating Focused on You
Principled & Skilled Services
20 Years of Experience

Since 1999, our team at Diamond Heating and Cooling has been committed to customer service.

Dedicated to Integrity

Our service technicians are focused on making sure that you receive fair and honest services.

24/7 Emergency Services

Contact our team at Diamond Heating and Cooling today to get started.

Highly Skilled Service

Our professional technicians are very experienced and certified to provide superior services.

Free Second Opinion on All Major HVAC Repairs

If you are unsure about a price quote, we will gladly provide a second opinion.

Free Estimate on Equipment

It is not about what we can get from our clients, but what we can give to them.
See What Our Customers are Saying!
Absolutely thrilled with Jason's visit. He was very knowledgeable, thorough, and just a delight. He patiently answered all my questions and explained to me the way A/C works. Definitely top-notch service

- Diane Mc