Year-Round Comfort
Budget-Friendly Special
Boise Air Conditioner Replacement
Professional Air Conditioning Installation for Central AC Units, Heat Pumps & More
When an air conditioning unit breaks down, sometimes making repairs might not be the answer. In fact, repairs can often be more expensive than the cost of purchasing a new AC system. In cases like these, it might be time to replace your unit.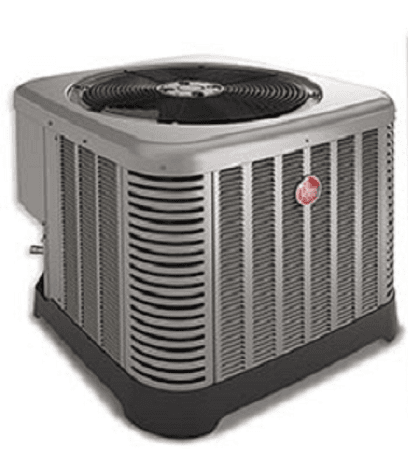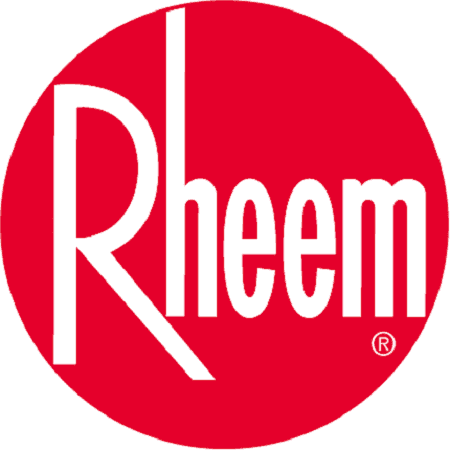 What are Common Signs That Your AC Needs to be Repaired?
Common signs that you should replace your air conditioner include:
You've had your unit for a decade or more
Your AC system needs frequent repairs
Your AC no longer meets the demands of your household or office
Your AC unit is not energy-efficient
Your AC unit uses costly R 22 Freon
Your monthly energy bill has increased
If any of the above signs apply to your home's air conditioning system, Diamond Heating & Cooling is prepared to replace and install a new unit. Our licensed cooling technicians can help you choose the right system for your home or office building.
How Long Will A New AC Unit Last?
A new air conditioning unit typically has a lifespan of up to 15 years. However, this is only true if the unit is properly maintained and serviced regularly. Poor maintenance can reduce the life expectancy of an AC unit. Common causes of premature failure include lack of regular maintenance, improper installation, and inadequate ventilation and insulation.
To ensure the longevity of an AC unit, it is important to have it serviced at least once a year by a qualified technician. During these maintenance visits, any necessary adjustments or repairs can be made and components such as filters, coils, and condensers can be checked for cleanliness. Additionally, air circulation should be inspected and improved if needed. Adequate insulation and ventilation can help to reduce the strain of cooling and keep an AC unit running efficiently for longer.
The Importance of a Properly Sized Air Conditioner
Bigger isn't always better. This is especially true when it comes to air conditioning systems. If the system is too large or powerful for the building it is cooling, it can lead to a lot of wasted money and energy. Air conditioner technicians determine the proper size needed using something called "load calculation."
To calculate how large an HVAC unit a home will need, technicians first look at the size of each room the system will be cooling. Then they also take into account the home's orientation toward the sun, any shade that is present during the day, window type, insulation, building materials, and regional weather patterns. Together, these factors will help them decide which system will work the best and be as energy efficient as possible.
How can homeowners tell if their current air conditioning system is too large? The system will turn on and off very quickly. This allows it to cool the house quickly, but it won't remove humidity. Removing humidity is a very important part of comfort during the warmer months.
To remove the moisture in the air, the air conditioner needs longer runtimes. The air moving over the cold evaporator coil causes water vapor to condense, so the more air to move over it, the more water vapor gets condensed and carried away. The system needs about 15 minutes of runtime before there's serious dehumidification of the air, something an oversized system doesn't allow.
If high energy bills, humid air, and short runtimes are making you question the size or condition of your air conditioning system, give Diamond Heating and Cooling a call. We can determine if your system is too large and help you install a properly-sized AC system if needed.
What to Expect When Choosing Diamond Heating & Cooling
We want to ensure that the replacement of your new system is as convenient and easy as possible. We understand that it can be a hassle, which is why we take a variety of steps to minimize any disruption to your everyday life.
The following are several steps we take to ensure your home or office is adequately cooled with your new investment:
Evaluate your AC options – Our licensed and experienced technicians will thoroughly assess your old unit and your living/working situation to determine your cooling needs, allowing you to make an informed decision on your next unit.
Install your unit – We will personally see to it that your air conditioner is installed to meet lawful specifications. We will find out if you require any permits from the city, and we'll arrange for the city inspector to come and check everything out.
Schedule routine maintenance – Once your new AC unit is up and running, we will set a schedule for regular maintenance to ensure your system is functioning at peak efficiency.
Serving Customers in Garden City, Meridian, Nampa, Caldwell, Middleton & All of Treasure Valley
We know how important it is to keep your home cool and comfortable. That's why we offer superior installation of Rheem & Ruud air conditioners. Rheem offers Air Conditioning units from 20.5 Seer Energy rating down to 13 Seer with price ranges to suit your needs. While higher SEER-rated units are more expensive, they can easily make up the difference in energy savings over the long run. Rheem and Ruud units are energy efficient and offer steady, dependable performance year after year when properly maintained.
---
For more information, contact us and request an estimate today.
---
Cooling & Heating Focused on You
Principled & Skilled Services
20 Years of Experience

Since 1999, our team at Diamond Heating and Cooling has been committed to customer service.

Dedicated to Integrity

Our service technicians are focused on making sure that you receive fair and honest services.

24/7 Emergency Services

Contact our team at Diamond Heating and Cooling today to get started.

Highly Skilled Service

Our professional technicians are very experienced and certified to provide superior services.

Free Second Opinion on All Major HVAC Repairs

If you are unsure about a price quote, we will gladly provide a second opinion.

Free Estimate on Equipment

It is not about what we can get from our clients, but what we can give to them.
See What Our Customers are Saying!
Absolutely thrilled with Jason's visit. He was very knowledgeable, thorough, and just a delight. He patiently answered all my questions and explained to me the way A/C works. Definitely top-notch service

- Diane Mc