Proper HVAC Installation
For the best efficiency and comfort possible, the HVAC system needs to be installed properly. A poorly installed system will use more energy, become damaged more easily, and not last as long. It can also raise energy costs by up to 30%.
Each home has different needs, and different heating and cooling loads from room to room. The HVAC experts at Diamond Heating and Cooling know how to accurately assess these loads to make sure everything is correctly matched.
Some common mistakes that can occur during a poor HVAC installation are:
Wrong Size
There is a complex formula to fitting an HVAC system with a home. If the calculations are off, the system could end up being too large or too small. This results in a higher energy bill and an uncomfortable home. The desired temperature may never be fully reached, or the HVAC will constantly cycle on and off, creating excess humidity.
Leaks
If the ducts in the home are not properly sealed, air leaks are bound to happen. The air ducts should be fully inspected before installation to reduce leaks, making the system more efficient.
Refrigerant Problems
When installing the air conditioner, it needs to have the proper refrigerant charge. Low refrigerant can cause the system to ice over, causing damage and cooling issues. An overcharged system won't run efficiently, which can be seen on the energy bill.
Avoid these problems by choosing a trusted HVAC installation and maintenance company like Diamond Heating and Cooling. We will walk homeowners through the installation process, and also keep the system running efficiently with yearly maintenance.
Indoor Air Quality Pollutants
Poor indoor air quality due to pollutants can cause health effects that are felt right away or years down the road. Knowing how air pollutants affect residents and which ones to be aware of can help reduce these health effects.
Exposure to some indoor air pollutants can result in health issues right away. Common effects are headaches, fatigue, irritation of the nose, eyes, and throat, and dizziness. Those with asthma, allergies, or other pulmonary issues can feel the effects faster or more intensely than others.
After being exposed to certain pollutants for long periods of time, more severe health effects can appear. Some illnesses include respiratory diseases, heart disease, and cancer. Symptoms of these might not be noticeable for years, unlike the immediate effects listed above.
Here are five common indoor air pollutants that can cause health issues:
Carbon Monoxide
This odorless, invisible gas stops the body from obtaining the oxygen it needs. Having a carbon monoxide detector installed is the best defense against this pollutant. Also have the furnace checked for leaks yearly.
Smoke
Tobacco smoke can cause a plethora of health issues in homes, even for those who don't smoke. Keep all smoking outside in a designated area to limit exposure.
Asbestos
This group of minerals is not hazardous when intact, but disturbing the fibers sends them airborne and makes it possible to inhale the asbestos. When inhaled, asbestos can cause lung disorders. Intact asbestos can be left alone, but having it safely removed can eliminate worry.
Mold
Not all mold is dangerous, but some types can trigger allergic reactions and asthma attacks, along with more severe illnesses. Keep humidity and moisture levels in check to prevent mold and have it professionally taken care of when it is present.
Lead
Lead was used in house paint until it was banned in 1978. Some houses still have lead paint in them, which can become airborne. Exposure is very dangerous, especially to children. If the home has lead paint, keep all areas clean, mop frequently, and wipe down window ledges often with a damp cloth.
Talk to the team at Diamond Heating and Cooling about how to improve IAQ and reduce the risk of health issues.
Healthy After School Snack
With school back in full swing, kids are going to need a brain-boosting after school snack to get them through homework. Try these PB&J bites! They've got the taste of the sandwich, but with denser nutritional ingredients.
Ingredients:
1 cup chunky natural peanut butter
1/3 cup pure maple syrup
4 cups old-fashioned oats
½ unsalted sunflower seeds
½ cup quinoa
1 12-ounce jar strawberry preserves
Directions:
Mix peanut butter, maple syrup, and 1/3 water in a saucepan over medium-low heat.
In a large bowl, mix the oats, sunflower seeds, and quinoa. Then stir in the peanut butter mixture until combined.
Line two 12-cup muffin pans with wrappers. Scoop 2 tablespoons of the peanut butter and oats mixture into each wrapper, and press it down with a spatula. Spread 2 tablespoons of the strawberry preserves over that before adding 2 more tablespoons of the peanut butter and oats mixture on top.
Bake at 350 degrees for 25-30 minutes, until brown. Cool in the tins for 10 minutes before transferring them to a wire rack. Store in an airtight container.
September Diamond Hugs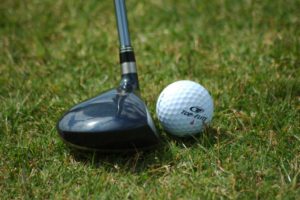 For the month of September, the Diamond Heating and Cooling staff will be supporting the Garden City Police Department through fundraising. On September 16th, we will be participating in the Garden City Police Department Golf Tournament. This is their fundraiser for the Shop With a Cop program and we are excited to be part of this event.