Year-Round Comfort
Budget-Friendly Special
Germicidal UV Lighting in Boise
Call
(208) 273-9193

to Schedule an Appointment with Diamond Heating & Cooling

Air pollutants can cause several health issues, including allergies, asthma, and other respiratory diseases. In order to protect the occupants of your home or office building from these problems, ultraviolet (UV) germicidal lights can help eliminate them. By combining these lights along with an air purification system, you can ensure that your indoor air quality is sufficient.

Our licensed HVAC technicians at Diamond Heating & Cooling in Boise are committed to improving the air quality. We are well equipped to install, repair, maintain, and upgrade UV germicidal light systems. We serve customers throughout Boise, Meridian, Nampa, Caldwell, Middleton, and all of Treasure Valley.
The Benefits of Ultraviolet
Ultraviolet (UV) energy from the sun is used in nature to help cleanse the outdoor air and to inhibit the growth of micro-organisms such as germs and bacteria. UV germicidal lights have been used indoors for many years as a trusted air purifying method in hospitals, labs, schools, nursing homes, office buildings, and other commercial and residential environments worldwide.
Your furnace provides a perfect environment for the growth and broadcast of germs, mold, bacteria, toxins, and gases that cause unhealthy air conditions which are found in our homes. Your furnace is the collection point for re-circulating air in your home and is the ideal place to install an indoor air cleaning system to control harmful levels of indoor air pollutants.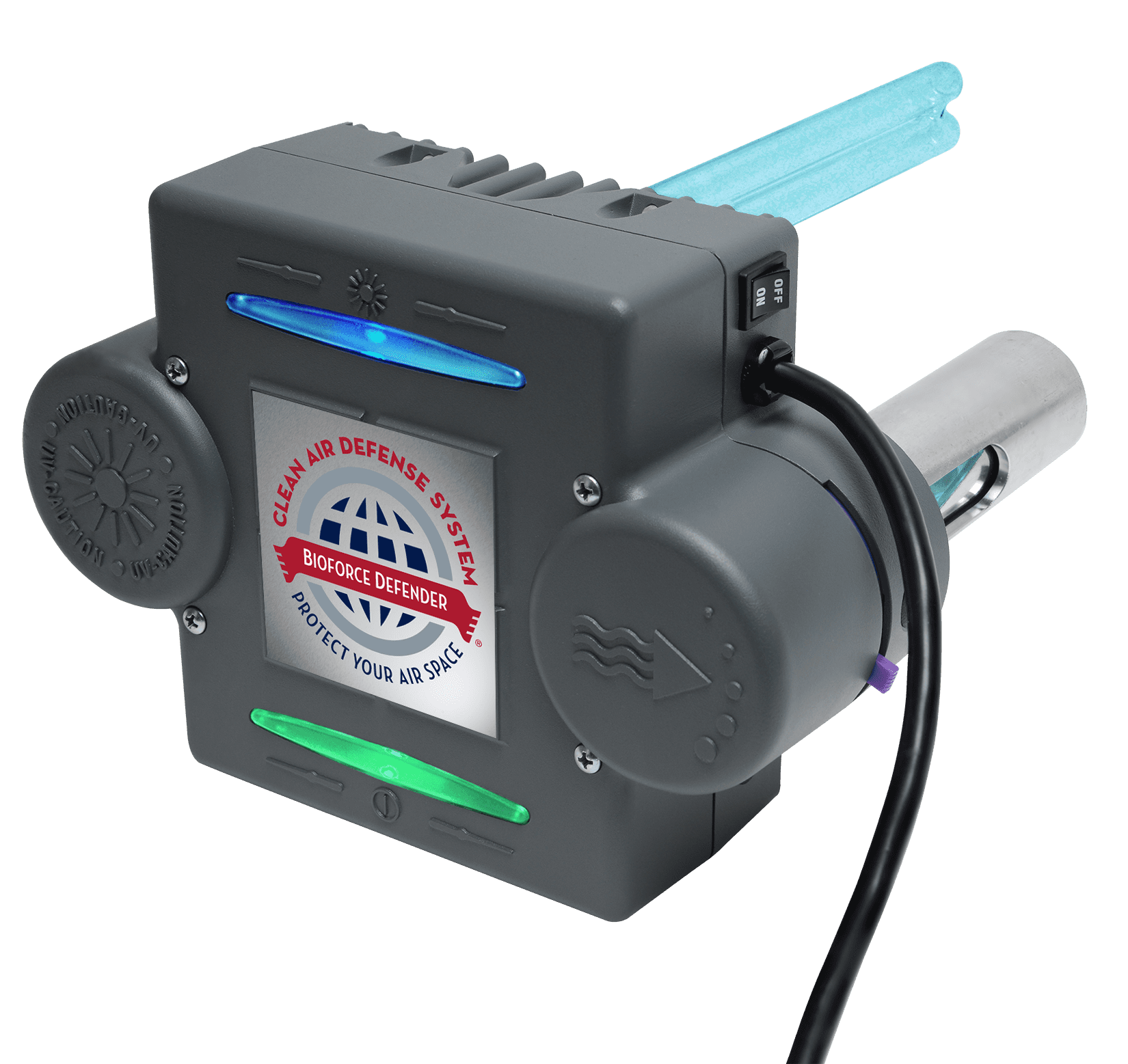 Series3 Germicidal UVC Systems and Series3 UVC/UVV Systems offer a versatile, full line of whole-house air purification solutions that install directly into the central heating and cooling system ductwork or plenum. The high intensity Dual-Radiant™ UVC "H" Lamp disinfects the air by neutralizing airborne pathogens including bacteria, viruses and mold. According to the EPA, the combined use of filtration and germicidal UVC light is an effective means of preventing the distribution of airborne viruses in occupied spaces. With ultraviolet light, micro-watts translate to effectiveness. Series3 sixteen-inch (16") UVC lamps produce a very high output of 180 micro-watts @ 1 meter which is significantly higher than most UVC lamps on the market. Series3 twelve-inch (12") UVC lamps produce 150 microwatts @ 1 meter.
Request an Estimate Today!
Want to improve your home indoor air quality? Do not hesitate to seek help from our professional team. Since 1999, we have been helping customers in Boise, Meridian, Nampa, Caldwell, Middleton, and all of Treasure Valley.
Cooling & Heating Focused on You
Principled & Skilled Services
20 Years of Experience

Since 1999, our team at Diamond Heating and Cooling has been committed to customer service.

Dedicated to Integrity

Our service technicians are focused on making sure that you receive fair and honest services.

24/7 Emergency Services

Contact our team at Diamond Heating and Cooling today to get started.

Highly Skilled Service

Our professional technicians are very experienced and certified to provide superior services.

Free Second Opinion on All Major HVAC Repairs

If you are unsure about a price quote, we will gladly provide a second opinion.

Free Estimate on Equipment

It is not about what we can get from our clients, but what we can give to them.
See What Our Customers are Saying!
Absolutely thrilled with Jason's visit. He was very knowledgeable, thorough, and just a delight. He patiently answered all my questions and explained to me the way A/C works. Definitely top-notch service

- Diane Mc